Roll over image to zoom in
Click to open expanded view
ATEN USB-C Multiport Mini Dock with Power Pass-Through UH3236
499.00 ر.س شامل الضريبة
Connects up to 5 devices to a laptop through a single USB-C cable
Supports 4K HDMI (3840 x 2160 @ 30Hz) resolutions or VGA (1920 x 1200 @ 60Hz) resolutions
Supports USB Power Delivery 3.0 for laptop charging up to 60W via USB-C power adapter – power profiles include 5V, 9V, 12V, 15V, 20V
Works with all major operating systems: Windows®, OS X®, iPad Pro and Android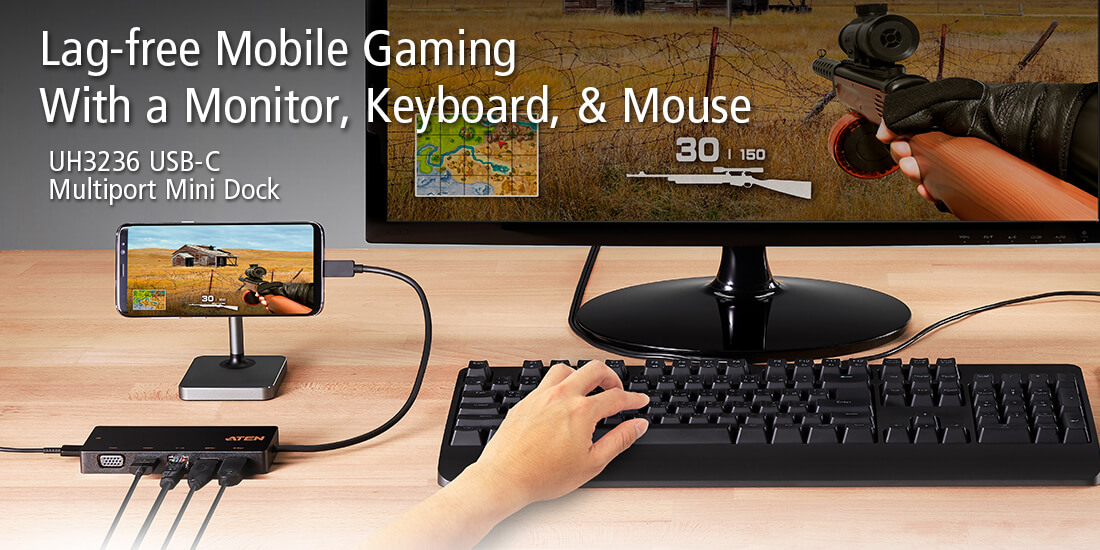 Build a PC-like Gaming Environment with your Smartphone
With Android compatibility, you can connect your smartphone to an external display with a big screen, a full-sized keyboard and a mouse while charging and accessing a speedy Ethernet network all at the same time.* Your Android phone can transform into a complete PC-like environment for a greater gaming experience through a single USB-C cable with a responsive connection.
*Compatible with smartphones launched in 2018 or later that feature video output (DP ALT mode) over USB-C.
Expansion for a Mouse and Keyboard
The two USB-A ports provide the expansion for a mouse, keyboard, or other USB-compatible devices.* Make sure everything goes wired to reduce latency and secure your reaction time.
*A third-party key mapping Android app, such as Octopus, is required to use a keyboard and mouse while playing.
Get the Better Ping for Winning
For gaming, timing is everything. Now your phone can also connect to a speedy wired Ethernet connection to get a good ping rate and one step ahead of your opponent.
Enjoy your Game on a Big Screen
Use either the HDMI or VGA port that displays in FHD to connect to a TV or projector.* Be more responsive and more precise with a big screen for a better aiming and gaming experience.
*Only supports Android screen mirroring. Does not support Samsung DeX mode.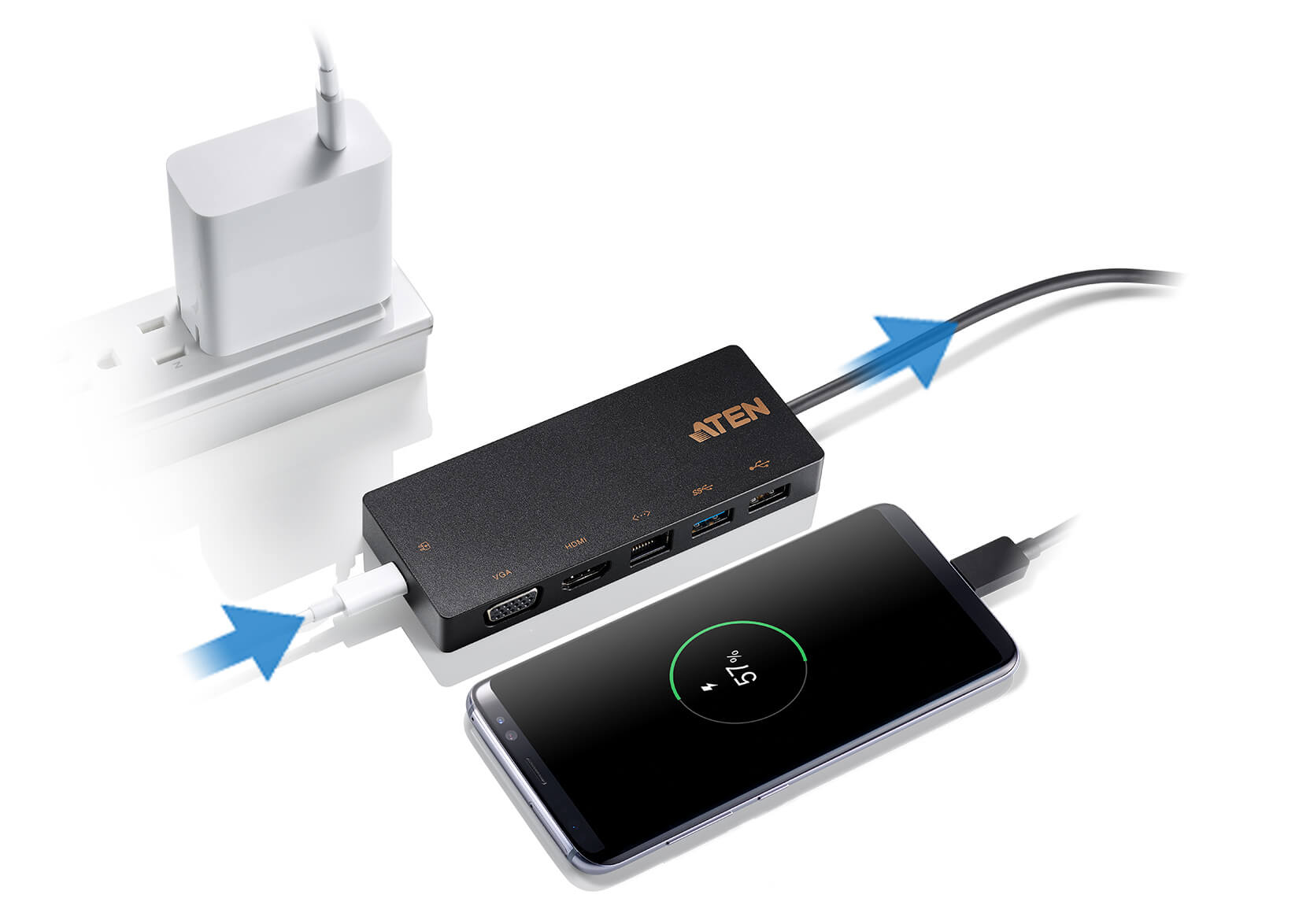 Charge your Phone while Playing
The 60W USB-C power delivery pass-through can keep charging your phone while you are playing in an intense battle with opponents. No need to worry about the battery situation and instead focus on winning.*
*To charge a phone at full speed while playing, it's suggested to use a USB-C charger with over 35W power output.
Meet the ATEN Docking Series
Package Contents
1 x USB-C Multiport Mini Dock with Power Pass-Through
1 x User Instructions